EXPERTISE
CANREP'S growth is based on its renowned expertise and its highly flexible approach in the Canadian and international markets. As distributor and representative for several companies specialising in the manufacturing of equipment, parts and accessories, CANREP also offers consulting services through its team of accredited quality control consultants.
Established in 1999 as a representation and consulting agency, CanRep has continuously expanded to meet its customers' expectations in the aeronautical and defence industries.
Backed by unparalleled technical expertise and resources, we satisfy the specific requirements for clients specialising in the transportation and surveillance sectors.
MISSION
CANREP'S mission is providing excellence in service to both its clients and principals, through products or services sold, to strengthen their global competitiveness and improve their market positioning.
Loyal to CANREP'S core values, our team is our strength and will go beyond our clients' expectations to satisfy their requirements. Our continued improvement and development strategy is in the constant pursuit for excellence and quality in products and services
PRODUCTS AND SERVICES
CANREP is a Transport Canada accredited distributor of parts and accessories for the aeronautics industry. Our company markets products in Canada and abroad made by several specialised manufacturers. We also offer related services such as logistics operations, warehousing, kitting and Just in Time (JIT) Delivery.
OUR CERTIFICATIONS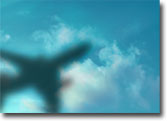 AS 9100
AS 9120
ISO 9001: 2000
FAA AC 00 – 56A
TCCA AWM 563
Controlled Goods Registered